HUMAN CONNECTION AND A SOCIAL RESPONSIBILITY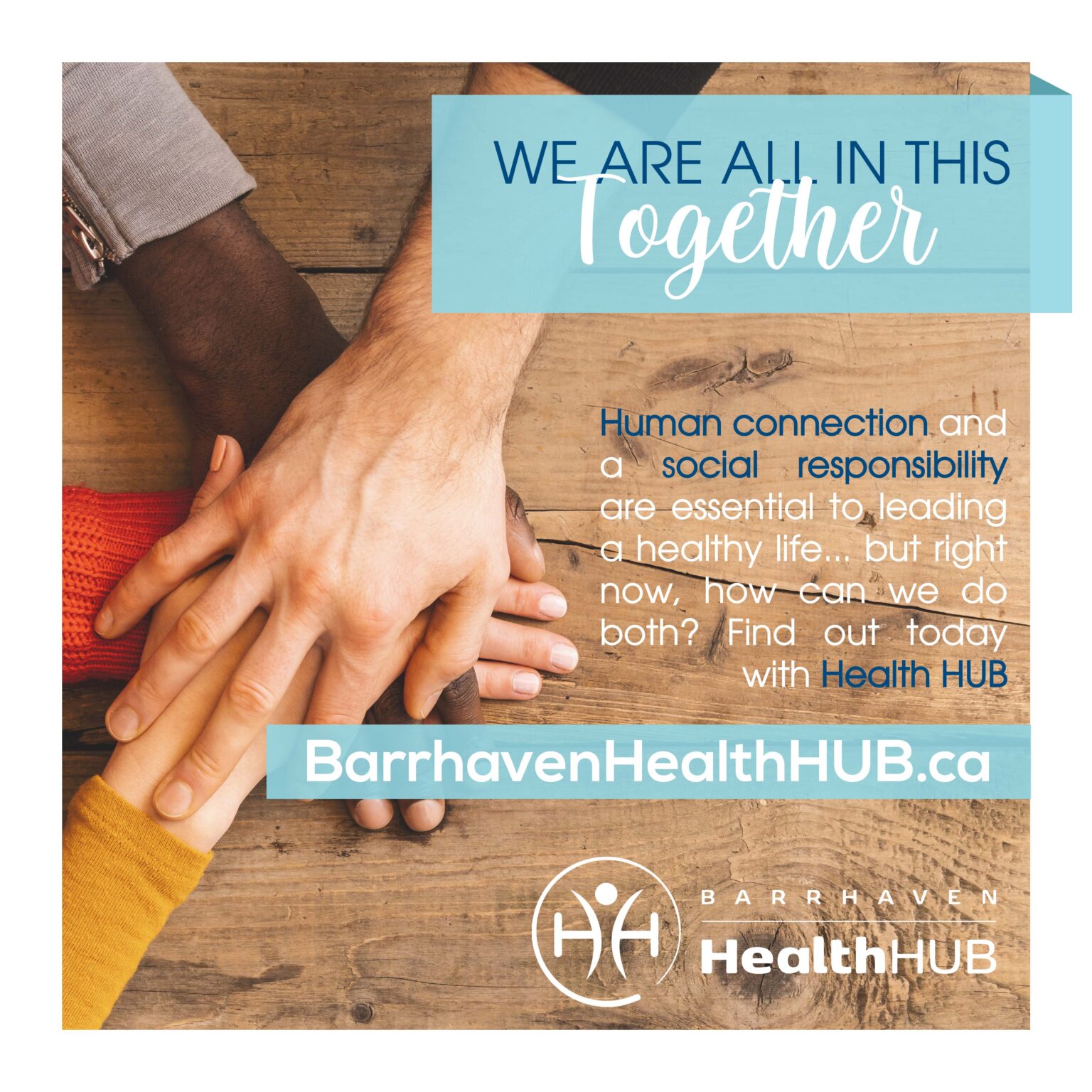 Human connection and a social responsibility are essential to leading a healthy life.  How we schedule and manage our health is different for everyone. It's interesting to recognize that our current reality has caused these 2 pillars of health to collide.  We have been asked to remove basic human connection in order to uphold social responsibility.
Protecting our community at large has resulted in isolation, fear and uncertainty.  While it may be an opportune time to get to know your neighbour and help our less capable community members, it takes creativity and planning.  
The phrase we are hearing again and again is, WE ARE ALL IN THIS TOGETHER; we at Health HUB agree and want to do our part.
As a team we have decided to offer access to a Physiotherapist by way of our 'telehealth' portal, with a free initial assessment.  What better time to address an old injury, speak to someone about a strengthening program or learn something about your pain that hasn't 'magically disappeared'.  We have Physiotherapists available 7 days a week who are looking forward to connecting with you and helping you. It starts with a phone call or an email:
613.406.9001
Author:  John Fenech RMT, SMT(cc), PN