What is Biomedical Acupuncture By Terry Christensen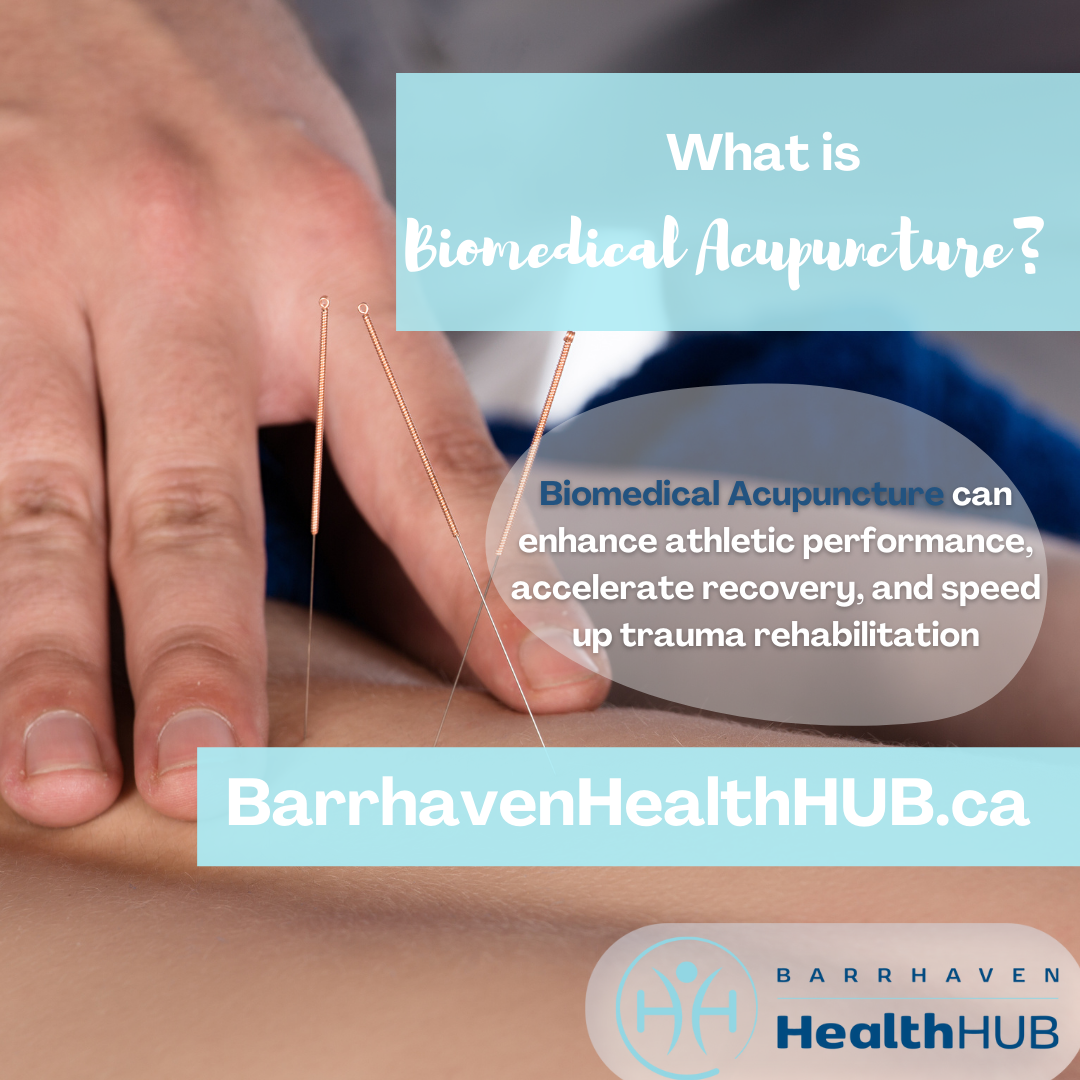 Biomedical Acupuncture is a highly effective form of therapy. It's use is for the treatment of a multitude of musculoskeletal and neuromuscular conditions.  
Biomedical Acupuncture IS NOT Traditional Acupuncture (traditional Chinese medicine) which is based on meridians. The foundation of Biomedical Acupuncture is based on neuroanatomy and modern scientific study of the musculoskeletal and neuromuscular systems. A very fine filament needle is inserted through the skin and into the deeper tissues that are considered the generators of your pain. The proposed mechanism of action for Biomedical Acupuncture is the creation of a micro lesion within the pathological tissue. It then breaks up shortened tissues, inhibitates a reflex arc from the nervous system to the tissue, induces a mild inflammatory response, and centrally mediates the pain. This mechanical and neuromuscular effect provides an environment that enhances the body's ability to heal which ultimately reduces pain.
In essence, Biomedical Acupuncture permits medical practitioners to implement acupuncture in their daily practice, in the context of their biomedical/anatomical knowledge, without the difficulty of having to learn the ancient procedures of traditional acupuncture models. The Biomedical Acupuncture model is based on research and evidence collected over the last 50 years which has included functional MRI imaging used to understand the mechanisms underpinning its effectiveness. 
As a model Biomedical Acupuncture does the following: 
Relies on neuro anatomically and

physiologically defined acupuncture points instead of meridians

Provides standardized yet individualized treatment protocol for the majority of any pain patients.
As a technique, Biomedical Acupuncture can do the following: 
Enhance athletic performance

Accelerate recovery after intensive workouts

Speed trauma rehabilitation after injuries or surgeries.
 This makes it a viable treatment option for many health, longevity, fitness or performance goals.
Education, empowerment and exercise should always be our primary treatment techniques however it's nice to have other tools in the toolbox 👍  
Have you ever tried this ? 
Please feel free to message us with questions. 
Are you in Ottawa or Barrhaven and want to try it out ? Let us know 😀 
Have a great day 🤙